Donate today and change the life of an abused and neglected child.
---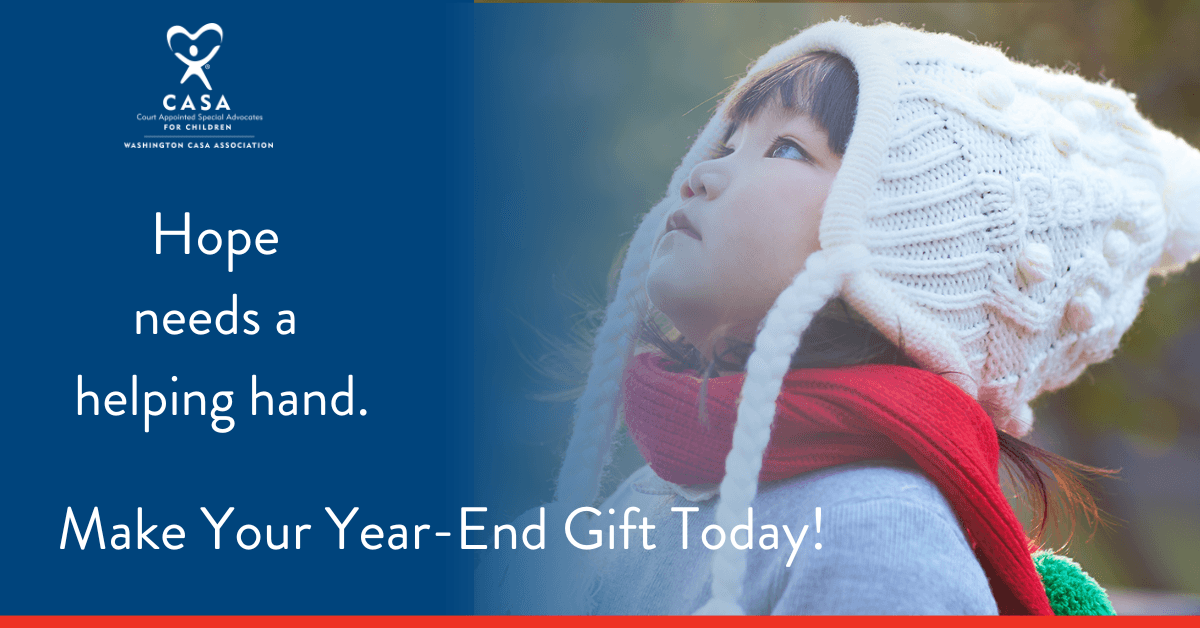 Give hope a helping hand this holiday season.
This season, gift the gift of hope to a child who has experienced abuse or neglect. Your gift of $172, or $14 per month, will make it possible to recruit, train, and support a volunteer court appointed special advocate, a CASA, for a child.
Your gift will give a child hope.
CASA volunteer advocates support children and youth as they grow. Their commitment, vigilance, and persistence can offer hope where there may have been little before. They advocate for services for parents and families as well as the child, addressing the challenges they face.
Your gift of $172, or any amount, will be the helping hand to provide hope for a child this holiday season.
Make your gift today.
---