Washington CASA Association is a network of 10 local programs in Washington state serving 12 counties. Through our valued membership with National CASA/GAL, we belong to a network of 950 community-based programs nationwide, that recruit, screen, train, and support court-appointed special advocate (CASA) and guardian ad litem (GAL) volunteers. Those advocates are volunteers, just like you, who stand up and speak out to help children experiencing abuse and neglect.
---
June if Family Reunification Month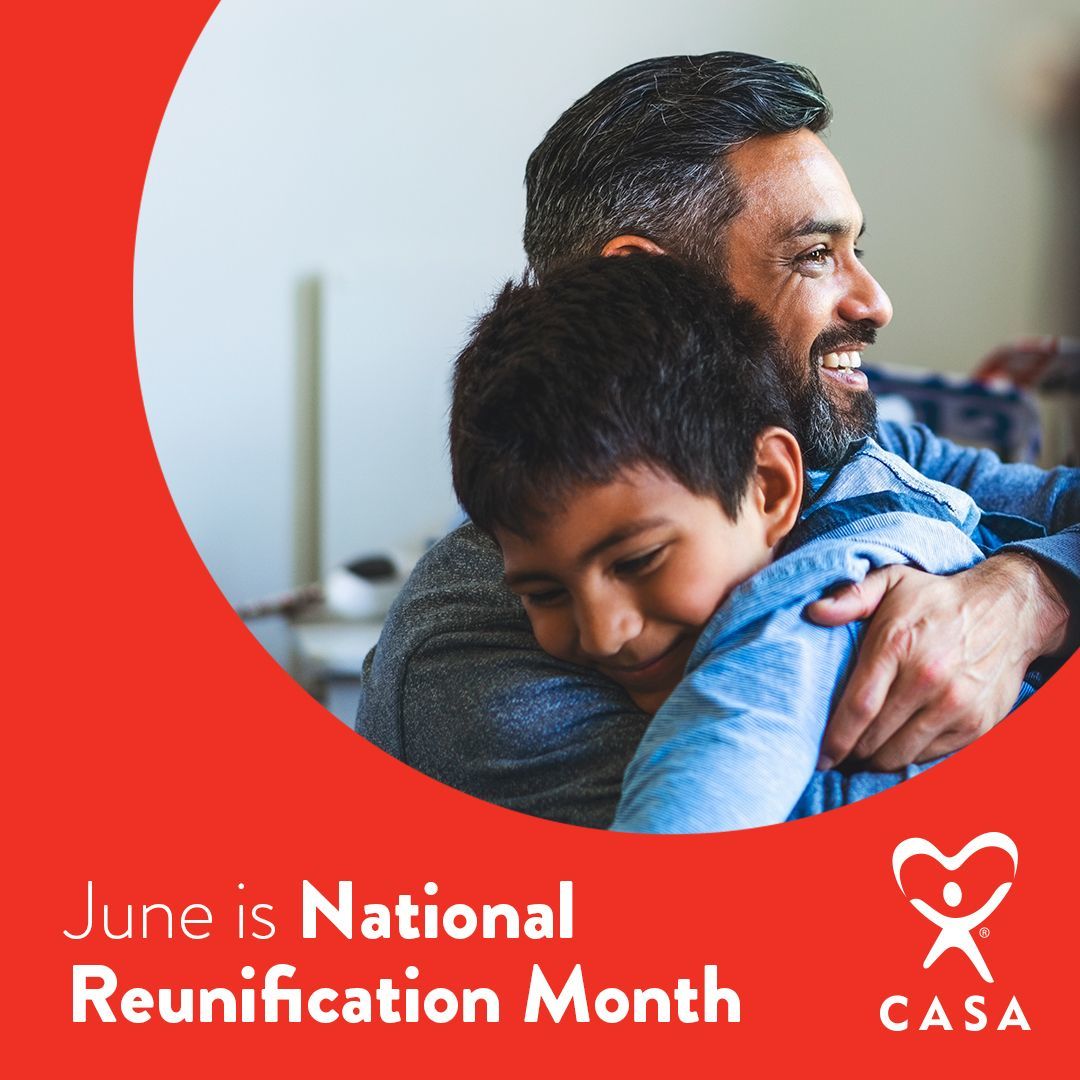 June is National Reunification Month. It's a time to reflect on family strengths that lead to successful reunifications. In honor of the month, Washington CASA Association celebrates families, volunteers and service providers who work hard to reunite separated families.
According to the Children's Bureau with the Administration for Children and Families (ACF) of the U.S. Department of Health and Human Services (HHS), the majority of children exiting foster care are reunited with their families. In fact, over the past few years, the percentage of reunifications that occurred in less than 12 months from the time of entry into foster care was between 65.5-67 percent.
In Washington State, the % of children who reunited with their families within 3 years.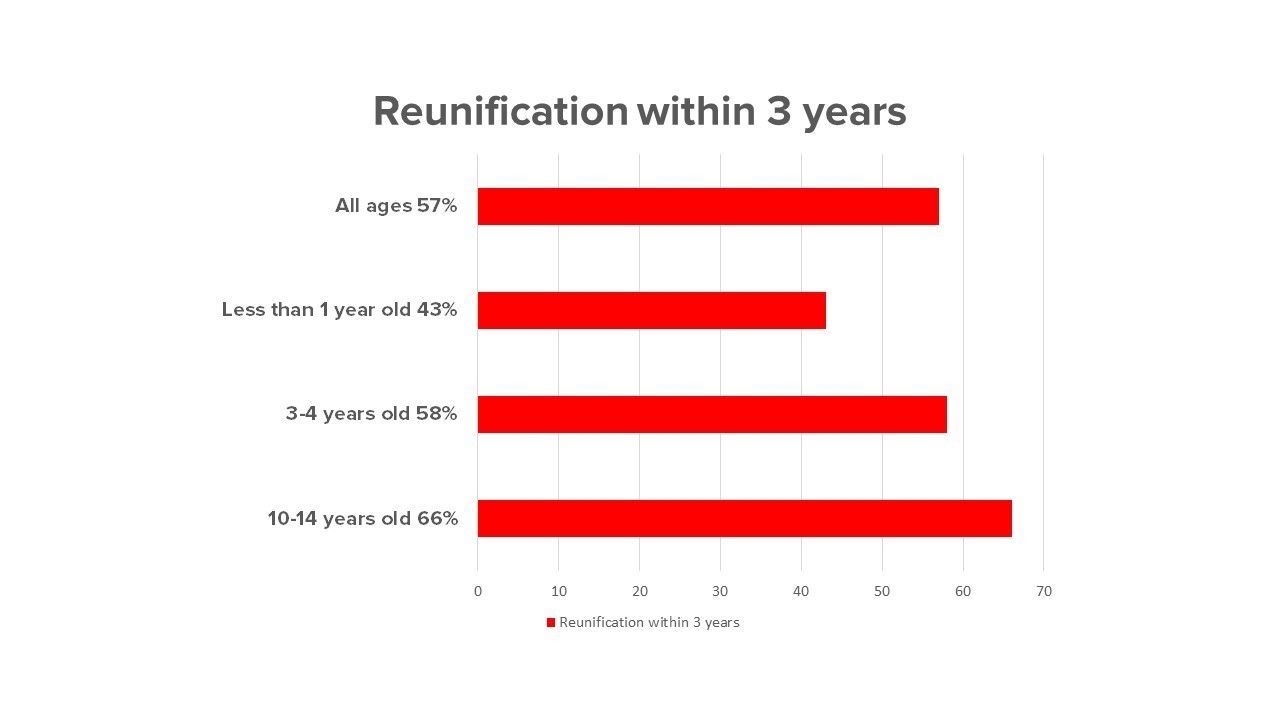 In Washington, CASA/GAL Programs helped 49% of families served reunify or remain together
(Source: WA CASA Association 2019 Survey)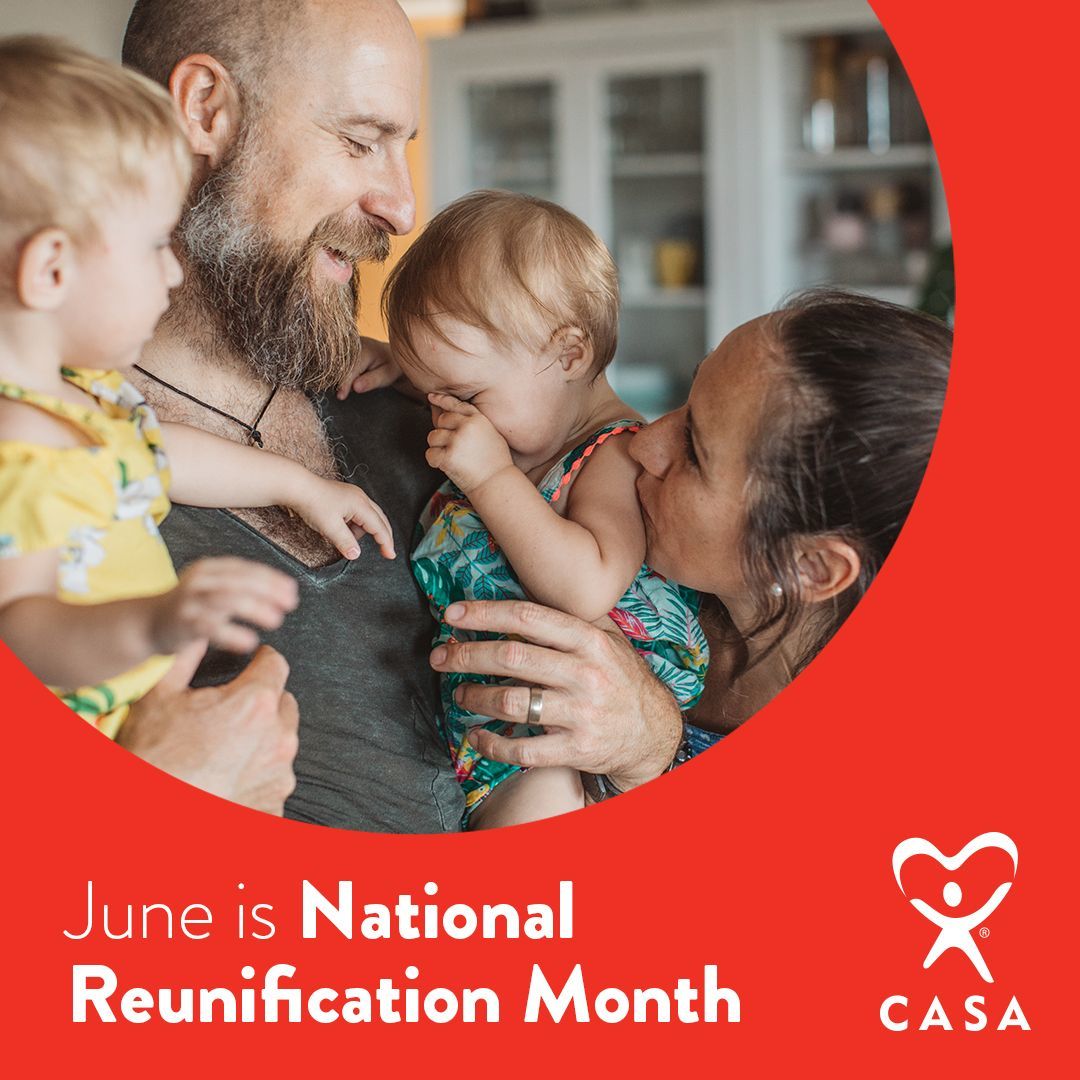 One of National CASA/GAL's guiding principles or best practices for its member network of 948 state organizations and local programs recognizes the importance of family preservation and/or reunification. In guiding principle 2 of the 2020 National CASA/GAL Standards for Local Programs, it states:
It is in a child's best interests to remain with their family of origin when safely possible;

The program acknowledges that children experience trauma when separated from their family of origin; and

 If a child is removed from their family of origin, it is in the child's best interests to be reunified with their family of origin as soon as safely possible
---
Black Lives Matter- We Stand in Solidarity
The inhumane and senseless murder of Mr. George Floyd and the many others who have gone before him provide a painful reminder of the racial injustices that pervade American life. Staff and volunteers at CASA programs know this too well. The higher rates of incarceration, poverty, and unemployment, and the poorer health outcomes among Blacks manifest themselves in disproportional representation of Black children in the child welfare system. 
---