Washington CASA Association is a network of 10 local programs in Washington state serving 12 counties. Through our valued membership with National CASA/GAL, we belong to a network of 950 community-based programs nationwide, that recruit, screen, train, and support court-appointed special advocate (CASA) and guardian ad litem (GAL) volunteers. Those advocates are volunteers, just like you, who stand up and speak out to help children experiencing abuse and neglect.
---
Find out how you can become a CASA Volunteer today
---
Back to School in a COVID World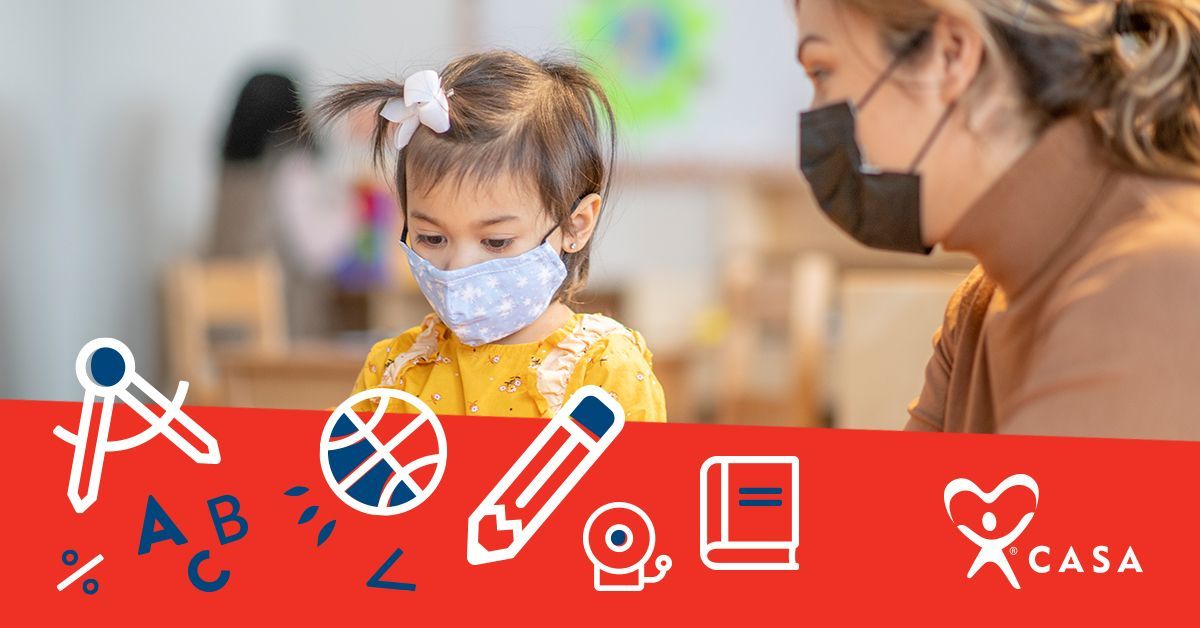 The U.S. Department of Education anticipates that many schools across the country will return to in-person learning at the start of the new school year. For many children, this will be the first time entering a school building or a child care facility in 18 months due to the COVID-19 pandemic.
 The vital role schools play as a supplement to the social safety net for the children most in need, is starkly evident with their closure, according to the Northwestern University Institute for Policy Research.
Children and youth who have experienced abuse or neglect, may be reentering schools after a significant period of remote learning, or entering a new school this year with higher levels of stress and uncertainty. But this is also a time for these children and youth to be excited about reconnect with stability, as they look forward to seeing their friends, teachers and staff, and return to their extra-curricular activities.
 As students return to school, the work of a Court Appointed Special Advocate (CASA) or Guardian ad Litem (GAL) volunteer continues to be essential now more than ever.
How CASA Volunteers Help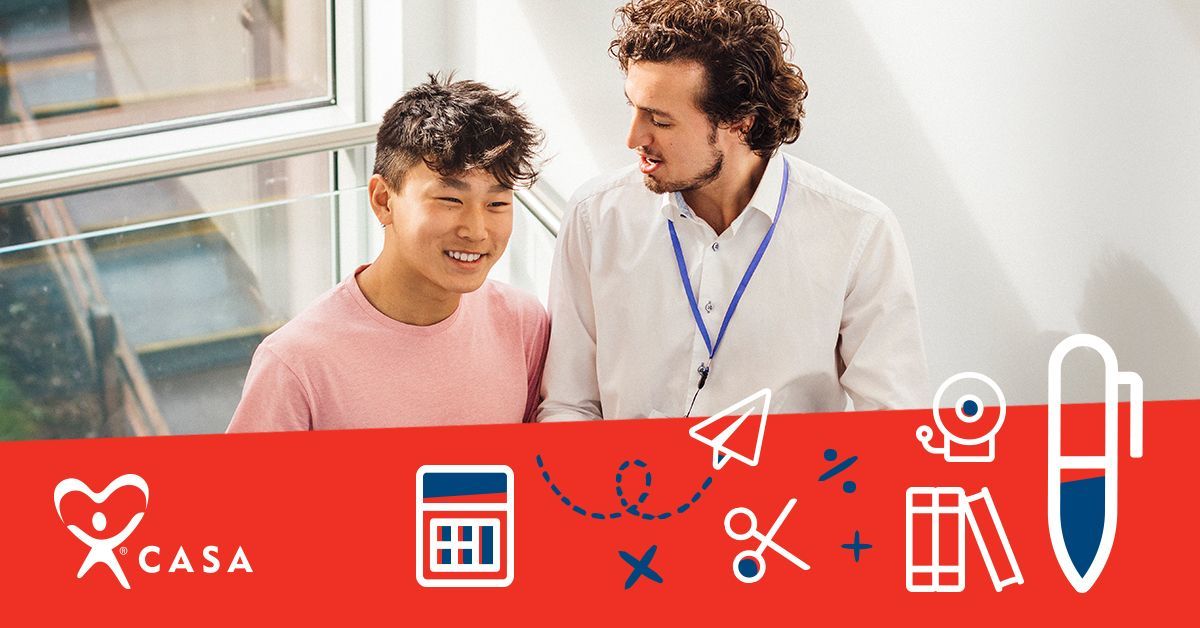 On any given day, there are nearly 7,500 children and youth in foster care in Washington. Children who have experienced abuse or neglect are involved with multiple systems—the court system, the child welfare system, the health care system, and the school system. CASA volunteers  help connect the dots between these systems to ensure that information is shared, when appropriate, to get the best possible outcomes for children and youth.
During the pandemic, Washington CASA/GAL Programs and their volunteers identified gaps in distance learning technology (e.g. laptops, chrome books, iPads and/or internet access) for children and families. As the new school year starts, volunteers will continue to advocate for children to ensure they have access to the educational resources needed.
CASA/GAL volunteers check in with the child and family and encourage them to share their feelings and anticipation about the new school year.

CASA/GAL volunteers assist with connecting families to resources such as school supplies, backpacks, and other essential items.

CASA/GAL volunteers  provide resources for school enrollment, transportation and before and after school care.

CASA/GAL volunteers work with the school social worker or child protective service staff member to advocate for comprehensive wraparound services. for the child, including primary health, mental health and dental care, pandemic food assistance, mentoring, and post-secondary education awareness.
---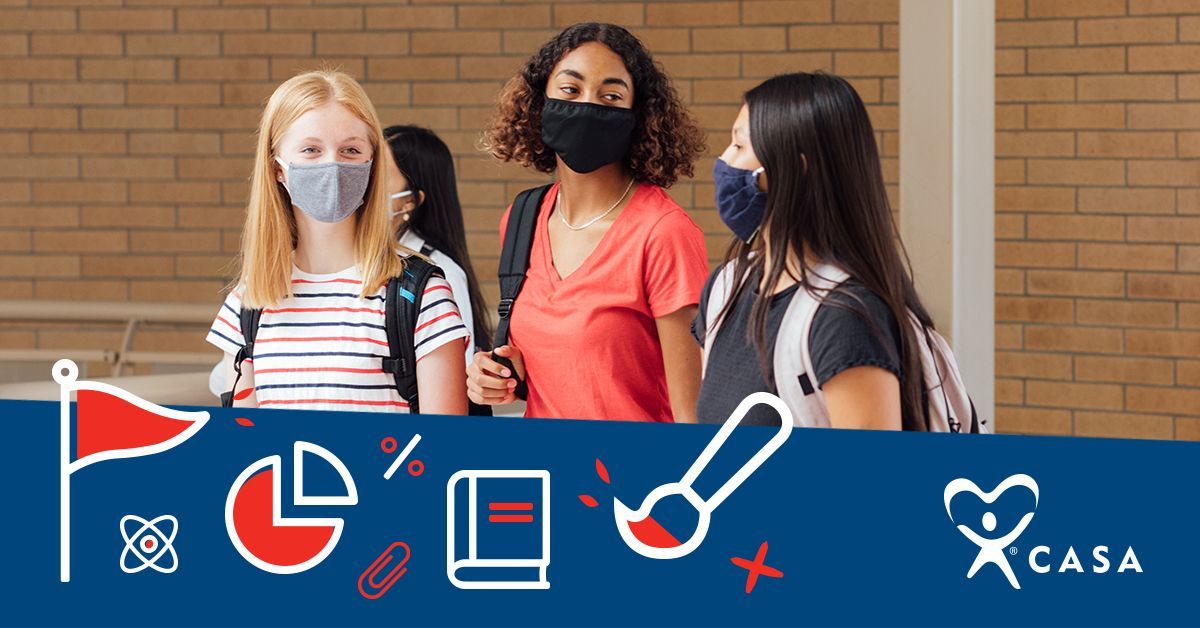 Outcomes for Children and Youth
A child with a CASA/GAL volunteer is more likely to have better outcomes:
Children performed better academically and behaviorally in school as measured by whether or not they passed all of their courses, whether or not they were expelled, and their conduct performance.

•Children and youth assigned a CASA/GAL volunteer reported significantly higher levels of hope. A child's hope has been linked to numerous positive outcomes such as academic success, overall wellbeing, increases in self-control, positive social relationships and optimism.

For children in the system, pursuing childhood activities can be a challenge because of frequent moves, resource challenges or shame. Our volunteers make sure the court knows when a child has special interests and help remove barriers so the child can participate in extracurricular activities.
Call to Action
If you would like to support the children, youth and families we serve as they navigate new school year, learn how you can become a CASA/GAL volunteer here.